REMCO MONSTERIZER!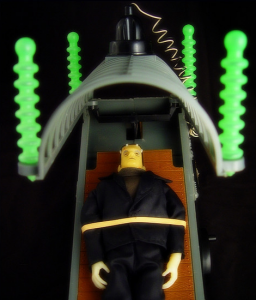 REMCO MONSTERS! Listen to them. The children of the night. What music they make.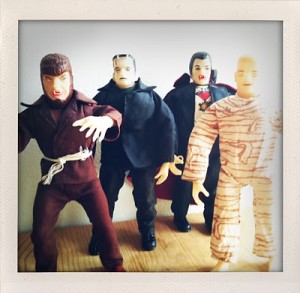 The 1980s Remco Monster set included: Frankenstein, Dracula, Wolfman, Mummy, Creature, and Phantom of the Opera. All cool figures that you can't live without! But they also created The Monsterizer!
The Monsterizer was seemingly just a lab table for bringing Frankenstein to life. But in reality The Monsterizer was a super cool toy designed to quickly charge up the glow-in-the-dark parts of the Remco Monster figures!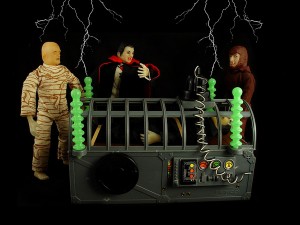 The Monsterizer was an AMAZING accessory for the Remco monster figures with glow-in-the-dark features. You'd put a few D batteries in it, place the figure in the Monsterizer, and it would light up, charging the glow-in-the-dark features! Have I mentioned how much I like Glow in The Dark features and toys created to charge them up? I LOVE LOVE LOVE them!
It was so incredibly macabre! I had this and loved it so much! I would charge this baby up on so many occasions it would be impossible to count! But of course I didn't know how rare it was at the time…Apparently they didn't make many of them because I have rarely seen it anywhere in the last 15 years sadly, except of course for large cash on a website.