Podcast: Play in new window | Download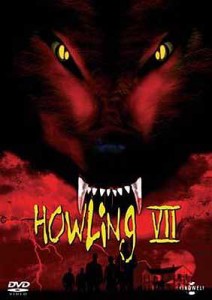 Ever wonder about small town life?  Where everyone knows everyone's name, there's just one bar that also serves as the town's restaurant and gathering place?  Here is your chance to explore that situation.  There is country music and line dancing. A lot of line dancing — at least until mysterious drifter, Ted arrives in town.  Then's there even more line dancing that now include Ted. Are there werewolves in this film? Join Ron, Little Miss Horror Nerd and Channy Dreadful as they travel to Pioneer Town to report back on all the line dancing.  Seriously, there is so much line dancing.  Topics of discussion include: line dancing, the worst werewolf transformation of all time, making sense of the storyline, Pappy's chili, retconning and female sex organs that look like a kind of sandwich.
HORROR NEWS: Ghostheads, King Kong prequel comic book, Stranger Things, The Dark Tower
You can find Channy Dreadful at dreadfulreviews.com
You can support Mr. Universe and the In Tents movie here!