Podcast: Play in new window | Download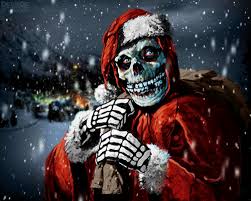 As the Peanuts Gang would say, Christmas time is here.  As a horror fan, it can be a confusing time. How do you celebrate and still maintain your horror cred?  Ron, Little Miss Horror Nerd, Hammer and Channy Dreadful are here to tell you how to horror up your Christmas without losing that Christmas ambience.  Topics discussed include favorite Christmas presents, which Christmas songs are kind of creepy, what to get the horror fan in your life for Christmas, the beginnings of Christmas horror and the top five Christmas horror films.
Special Guest Christmas horror lists from directors Sean Cain and Chris Peckover as well as Horror Movie Podcast host, Jay of the Dead.