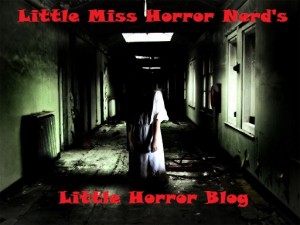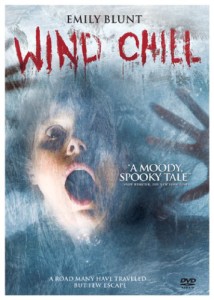 This week I took a chance on little horror film called Wind Chill from 2007, produced by George Clooney and Stephen Soderbergh.  I had passed this film by in the horror section of my On Demand many times, but finally decided to check it out when I learned who produced it.
The film stars Emily Blunt as "Girl" and Ashton Holmes as "Guy." These two young people are students traveling home for Christmas break. Unfortunately for them, a blizzard and a wrong turn leave them stranded in their car for at least 12 hours. The spot where these kids end up stranded after their accident was the site of a deadly accident involving a police car and some drag racing kids in 1953. The college kids learn of the history of this road while trying to survive the blizzard trapped in their car with no heat and no food. I'll stop here so as not to spoil the plot except to say this is a supernatural horror film. It is also a very slow burn.
The highlight of the film is the acting. There is some action whenever the history of the road is told but it is the interaction between the kids that dominates the film. There is no nudity, little gore and if you like tons of murder you are watching the wrong film. I don't even recall any foul language. I often feel that whenever the supernatural entity is revealed visually in a film it loses something. This film avoided that because the visuals were simple but came off very creepy. There is a story here and I enjoyed it.
Wind Chill has an emotional component to it in that it is a sad story. If you are a fan of the supernatural sub genre, Wind Chill is worth 90 minutes of your time. There is a payoff at the end just maybe not the one you wanted. As a side note, I often put myself in the character's place who is in peril in horror films. (Editors Note: So, in other words — you are human) I try to work out what I'd do to survive and how I'd feel. I put myself and a close friend in the shoes of guy and girl while watching Wind Chill. Unfortunately, it made the film that much more sadder.
LITTLE MISS HORROR NERD'S RATING: 3 1/2 out of 5
You can watch Wind Chill on demand here.