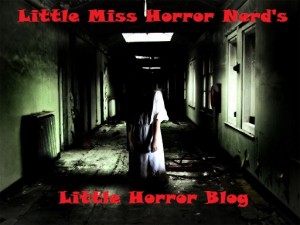 The Abandoned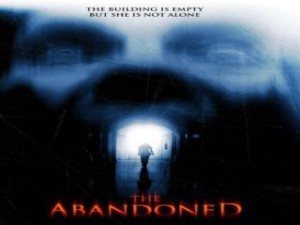 The Abandoned is a 2015 supernatural horror film starring Jason Patric and Louise Krause. This was Eytan Rockaway's directorial debut.
The story revolves around Streak, a young woman who has had some psychiatric issues but is trying to reclaim her life. According to her mother, this may be Streak's last chance at a decent life. Streak takes a job as a security attendant in an abandoned apartment building working the midnight shift. It seems an odd choice for a psychologically vulnerable young lady but I guess her options are limited given her background. We don't get many details on Streak other than she is trying to keep custody of her young daughter.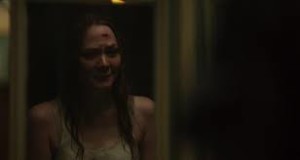 She has one co-worker Cooper (Patric). Cooper is a grumpy, middle aged dude in a wheelchair. It is Streak's first night on the job and she begins seeing things in this apartment building. Once her visions begin, things go downhill from there. I won't go further except to say there is a twist ending that I never saw coming. To say that the cinematography on this film was beautiful is an understatement. It was amazing.
The "apartment building " is the star of the film. After some online research, I discovered it was not just one building but made up of multiple buildings shot throughout New York City including courthouses. All of the footage of the lower level of the apartment building was shot in an old Civil War fort in Queens; Fort Totten. I am quite impressed that it was successfully edited to make it appear to be one location.
The Abandoned is a slow burn. It does pick up about half way through but if it's gore, murder, and non stop action you are looking for — this is not for you. It reminded me a great deal of both The Innkeepers and Last Shift. There are also whispers of The Sixth Sense. The plot can be a bit disjointed at times to the point that even in the very end there are some things left unexplained. Perhaps the viewer is to make their own interpretation.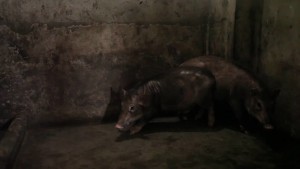 I'm a sucker for top notch cinematography and while there were some problems with the plot, I enjoyed the movie and wanted to know what happened at the end. It is available to stream on Amazon. Oh and Jason Patric is looking damn good at 49!
LITTLE MISS HORROR NERD'S RATING:

3 out of 5