Podcast: Play in new window | Download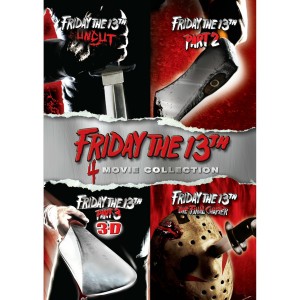 Common sense has finally prevailed and we are leaving Camp Crystal Lake — for now.  Join Ron as he wraps up the Friday the 13th franchise by counting down the top ten deaths with Little Miss Horror Nerd, talking Friday the 13th video gaming with Clint the Stoney Reckless and takes Jason Voorhees kills by the numbers.
Along the way, they'll discuss the perfect Friday the 13th video game, Pamela Voorhees place in the franchise, Jason's love/hate relationship with Crystal Lake, Jason's favorite weapons and more!