Podcast: Play in new window | Download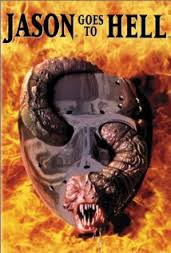 Hey zombies!  It's getting near the end of our run on Friday the 13th films and it's about time to send our hero, Jason Voorhees to Hell. Join Ron and Guest Host Little Miss Horror Nerd as they take a look at New Line Cinema's first Friday the 13th flick. They will talk about original plans for the script, donkey punches, studio executives refusal to give the fans what they want, African-Americans in the Friday the 13th franchise, The Magic knife, why birds are despicable, how to kill Jason, being sliced in two while orgasming and the likability of any of the characters in this film.
Horror News: Walking Dead marathon, Popcorn, Kevin Smith's horror anthology and Resident Evil 4.