Podcast: Play in new window | Download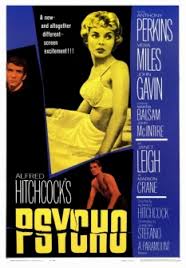 There's plenty of vacancies at the Bates Motel where Ron, Morty and special Guest Host Sherry have taken up residency for the night. Things are a little strange here…the guy who runs the place is a bit creepy and his invalid Mother keeps peaking at us through the second story window of the house on the hill. Join us as we talk about the iconic shower scene, Alfred Hitchcock being a perv, the fidgety nature of Norman Bates, the movie's influence on other movies and the definition of a transvestite.
We hope you enjoyed our podcast. If you did, please check back next week and don't forget to follow us on twitter @ResZombie7 and subscribe in iTunes.