Podcast: Play in new window | Download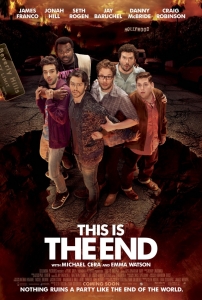 Somehow this podcast found six celebrities to have a one night stand with — nevermind that they are all dudes! This week, Ron, Hammer and Morty take a look at the not even a week old This Is The End horror comedy. A big announcement that will effect the show from here on out is made on this episode. The guys also talk Jay Baruchel's role in the movie, who was the most likable, differences in the previews and the actual movie as well as who they would like to be stuck in a house for the apocolypse with.
We hope you enjoyed our podcast. If you did, please check back next week and don't forget to follow us on twitter @ResZombie7 and subscribe in iTunes.