Podcast: Play in new window | Download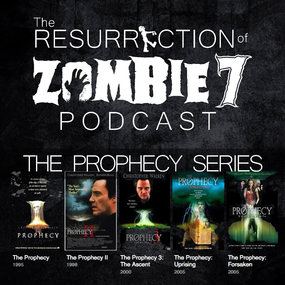 Hey zombies! The new podcast is a little late, but it's now ready to be downloaded from iTunes or streamed from wherever it is you stream it! Please do not devour us. This week Ron, Hammer and Morty put the Prophecy franchise to rest discussing whether or not the franchise is horror, Christopher Walken vs. Johnny Depp, the horror career of Sarah Michelle Gellar, the formula for a good Friday the 13th franchise and Ron's run-in with Pazuzu! Check it out! It will be posted to the website later today!
We hope you enjoyed our podcast. If you did, please check back next week and don't forget to follow us on twitter @ResZombie7 and subscribe in iTunes.