Podcast: Play in new window | Download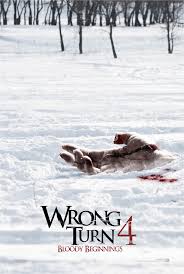 Ever been caught in a snowstorm and the only shelter was an abandoned mental institution where a great orgy of murder happened thirty years before and it still inhabited by three backwoods cannibals?  Count your blessings.  Join Ron, Little Miss Horror Nerd and the Padded Room's Darien Brock as they take a tour of this facility with some of the dumbest young people you've ever seen in a horror film!  Learn the amazing abilities of barbed wire!  See the utter stupidity of letting the killers live just so they can kill some more!  Be amazed at the heartlessness of the young people as they would rather their friends die instead of trying to save them!  Check your brains at the door and join the fun!
HORROR NEWS: IT kills the box office, new Halloween movie confirmed, Ron tells tales of the Horrorhound Convention
You can find Darien Brock on The Padded Room Podcast and Streaming Horror Society!