Podcast: Play in new window | Download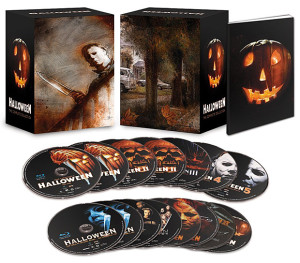 Thanksgiving may be over and we may be quickly approaching Christmas, but here on the podcast, we're just now wrapping up Halloween. The franchise, that is. No Michael Myers, alternate continuities or eating of dogs. Ron and Little Miss Horror Nerd say goodbye to all of that as they compare Michael Myers with Freddy Krueger and Jason Voorhees, speculate about the future of the franchise and how smart Michael may or may not be. As always for Wrap Up shows, they will pick their top five deaths in the franchise and Ten Questions with Jessica!  Let's send Halloween off the right way!
HORROR NEWS: Alien: Convenant news, TV shows based on Vampire Chronicles
Checkout the Halloween Trivia Book by Gene DeRosa here.