Podcast: Play in new window | Download
Let's extend the holiday by at least one day.  Everyone here loves Halloween, so why not!  We present to you the Resurrection of Zombie 7 Podcast Halloween Show for 2016!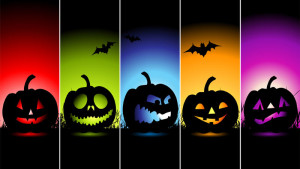 We take a break from our coverage of the Halloween franchise in order to bring you this supersized, unedited version of the show — as is the Zombie 7 Halloween tradition!
On this show, we will have horror news!  We will have Ron Martin sharing the strangest thing that's ever happened to him on Halloween as well as his creepiest ghost experience from Salem, MA.
Ron and Little Miss Horror Nerd will list the Top Ten things that remind them of Halloween, whether it be TV, movies or even cooking utensils — anything goes!
In the next segment, the two then talk about some Halloween urban legends and whether or not there might be some truth to any of them.
Finally, the feature presentation….this year Ron and Little Miss Horror Nerd take a look at the movie that terrorized England in 1992, Ghostwatch!