Podcast: Play in new window | Download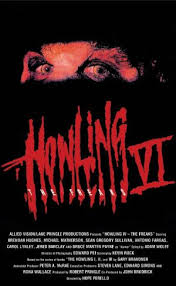 We have reached the point that we reach with every franchise — we have reached the point of The Freaks!  A strange drifter heads into a small town.  One of two things can happen.  1) He has a steamy affair with the ladies of the town and erotica novels are created or 2) He is a werewolf tracking a carnival freak show to exact measures of revenge.  There's only one way to find out what we're dealing with here.  Join Ron and Little Miss Horror Nerd as they make their way through the Freak Show to report back what they saw!  And in some cases, even some extra shit they didn't see!  Topics of discussion include a cat in the movie (imagine that), the most boring werewolf in the world and freakshows — whether or not they still exist!
HORROR NEWS: A new Child's Play edition, Saw 8, Evil Dead 2 board game, American Horror Story Season Six, The Dark Tower, Dreadful Reviews, In Tents
Check out Channy Dreadful's new website, dreadfulreviews.com
Support Mr. Universe in the movie In Tents on their gofundme page!