Podcast: Play in new window | Download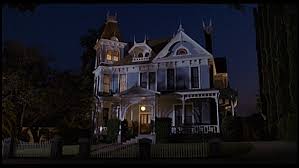 Today we say goodbye to all things House.  Goodbye Roger Cobb.  Goodbye cast of Cheers.  Goodbye Caterpuppy.  Let us remember the good times (caterpuppy) and the bad times (House 3 and 4).  Let us remember Kane Hodder as Pizza Face.  Join Ron and Little Miss Horror Nerd as they wrap up the House franchise with Ten Questions with Jessica about the franchise, compare the franchise to other four film franchises, discuss what the franchise probably should have been about and wonder if Sean S Cunningham receives a free pass from horror fans for his work on Friday the 13th.  Also — caterpuppy toys and how many people actually die in the franchise.
HORROR NEWS:  Paramount adds movies to Youtube, Funko of The Countess, Slender Man movie, adult horror coloring books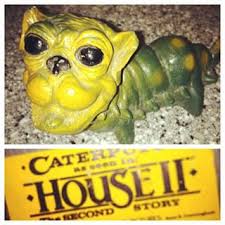 CATERPUPPY TOY GIVEAWAY!!