Podcast: Play in new window | Download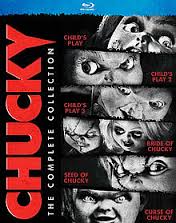 It's time to say goodbye to all things Chucky and his family. Join Ron and Little Miss Horror Nerd as they try to figure out not only Child's Play's popularity amongst horror fans, but where it belongs within the franchises they have covered on the podcast.  On this show, they will take a look at the Top Five Deaths in the Child's Play franchise.  Ron gives Chucky tips with four ways Chucky could subdue him. Also on the schedule, Ten Questions with Jessica and Jessica gets crazy about the rusty trombone.
HORROR NEWS: Aliens Day, Sharknado 4: The Fourth Awakens, Wolf Creek TV show
Check out this guide of events to see what is happening on Aliens Day!