Podcast: Play in new window | Download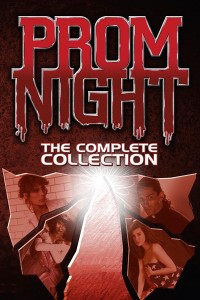 It's the end of the prom.  The balloons are deflating, streamers litter the ground and your prom date left with someone else because it's not who you come with, it's who you take home.  Another night of internet porn, ice cream and crying.  Take some time in between these festivities to join Ron and Little Miss Horror Nerd as they go through some of the ups and downs of the Prom Night franchise including Jamie Lee Curtis as a Scream Queen, direction the franchise should have gone and Jessica talks about a bunch of her favorite movies that aren't Prom Night.  No one knows why.
Before the festivities begin, listen to an interview with Robert Palmer and Michael Weiss about their horrormenary/found footage/zombie outbreak film, I Am Alone.
HORROR NEWS: Alfred Hitchcock's home for sale, Idris Elba as a potential lead for The Dark Tower, NOS4A2 coming to a TV near you
Check out the trailer for I Am Alone:
All things I Am Alone can be found here.