Podcast: Play in new window | Download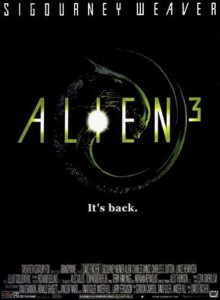 Our stasis pod has crash landed on a horrible prison planet and we are being forced to watch Alien 3.  Hammer did not survive.  However, you can join the survivors – Ron, Little Miss Horror Nerd and guest host Wildman Willis Wheeler as they try to make their way through the maze of bald, white, English dudes!  Get some exclusive information about the next Alien sequel straight from one of the stars mouths (okay, from someone who heard him say it).  Also discussed is Ripley's sexuality, analogies to Christ, how the aliens keep getting on the ship, Willis getting abducted many times, the trouble production of this film, differences in the alien and lots and lots of continuity errors!  You know how we love our continuity errors.
HORROR NEWS: IT cancelled, new cast members for American Horror Story: Hotel, Jaws anniversary, new Funko figures and Hocus Pocus stage show at Disney World
FIND WILLIS WHEELER AT:
AND CHECK OUT THE NFW COMMENTARY FOR ALIEN 3!!