Podcast: Play in new window | Download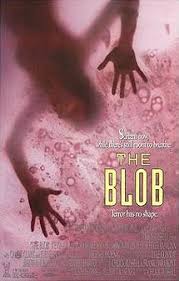 It's that time of the year again.  It's our fifth birthay!  You know what that means — special bonus commentary episode!  Grab Hulu, the DVD if you have it or some other method of watching The Blob (1988), push play on this episode and on your streaming device of choice and let's have a blast watching The Blob together!  On this episode Ron and Little Miss Horror Nerd are joined by Darien Brock (Padded Room Podcast) and Clint the Reckless (exclusive to The Resurrection of Zombie 7) on this commentary. Learn who would die first in case of a Blob attack, listen to a bunch of priest jokes by Clint the Reckless and listen to Clint the Reckless and Ron do shots every time somebody smokes are drinks. A good time was had by all.
Catch Darien Brock on The Padded Room Podcast — new shows every week!