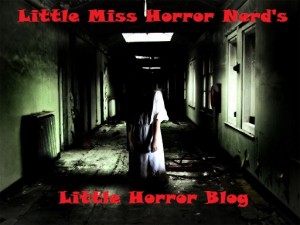 RIP WES CRAVEN
Last night I received the worst news any horror fan could get. The amazing, talented, and legendary writer and director Wes Craven passed away on August 30th of complications from brain cancer. He was 76 years old.
Wes gave us two of the scariest horror movies and entertaining horror films of the last 30 years. I cannot imagine where the horror genre would be without him as Scream single handedly revived horror when it was released in 1996.
Then there is Freddy Krueger. I watched this movie for the first time in my late teens it scared the shit out of me. I feel very lucky to have grown up with Wes's films and devastated that this is the end if the road. In a tribute to all things Wes I have scoured the Internet (ED Note: internets) to find you some of the best trinkets, tees, hoodies, ect. to add to your collection.
1. Redbubble is a terrific site where you can find clothing with popular horror designs with a twist. The designs are created by independent artists which gives you something fun & unique to wear to add to your horror clothing collection. I've chosen one Scream design and one Freddy design but there are many more to choose from.  Check them out here and here.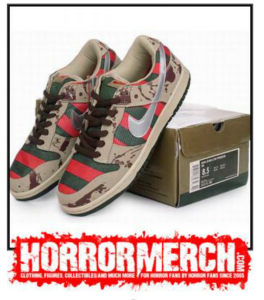 2. You can never have too many tshirts but what are you going to wear on your feet? How about some Freddy sneakers available at Horror Merch Store.
The are a tad pricey but definitely a unique item to own and wear.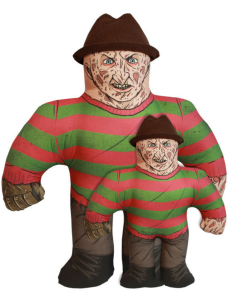 3. If you already have enough horror tees what about a horror buddy? A horror buddy is a hand made pillow in the shape of Freddy Krueger. These come in two sizes mini 13 inches and a large at 22 inches. One to sleep on and one to display.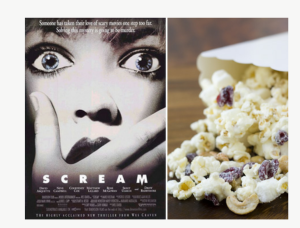 4. I love horror themed drink and food recipes! Even though I'm not much of a cook I like collecting them and pretending I'll make them someday. My next offering is totally free and fun. I found an  awesome list of horror movie themed recipes which includes one for Scream gourmet popcorn. Happy reading and cooking!
5. I stumbled upon an excellent interview with Wes Craven for Fangoria during my research for this blog. I've always enjoyed interviews with Wes. He was well spoken and very candid. I immediately watched it. It was worth the 45 minutes of my time. Check it out.
6. If you have ever wanted to know what Wes Craven ' s favorite horror movies are
now is your chance to find out. In an article from The Daily Beast from last October, Wes listed his top ten horror movies.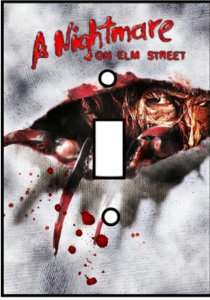 7. Not too long ago I discovered a horror merchandise website that sells some pretty cool items some of which I hadn't seen elsewhere. The House of Mysterious Secrets has plenty of unique and very affordable trinkets for the die hard horror fan. One of my personal favorites is the Freddy light switch cover. This is just one of many cool NOES items.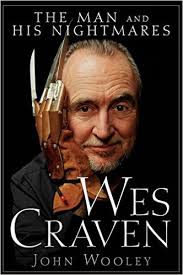 8. Did you know there was a biography written about Wes Craven?  Wes Craven : The Man and his Nightmares was written by John Wooley and released in 2011. John Wooley was a horror film writer for Tulsa World for over 20 years and a regular contributer to Fangoria. This book is available in paperback on Amazon .
9. If you are into horror tees but prefer something simple check out wescraven.com
for some simple but very cool Freddy tees. Yes that's right folks Wes was peddling his own merchandise and it's awesome just like him.
10. The last item on this list is the IFC documentary An American Nightmare. This is quite possibly the best horror documentary I have ever seen. It has contributions from all of the great horror directors including Wes. This film is available for purchase on Amazon.
There you have it. I hope my list of cool Wes Craven stuff will help you through your grief. I know Wes and his movies and all of the merchandise will live on forever but I was always eager to see what he'd do next. Sadly there is no next.