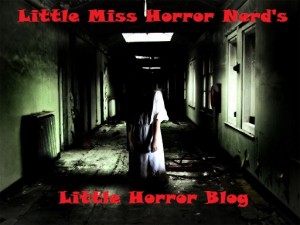 TEES, HOODIES AND HORRORS — OH MY!!

Hey kids! This week is something a little different. As I've  said many times on the podcast, I am obsessed with t-shirts. I especially love horror tees. In the last few months, I have purchased several tees and a hoodie from three separate companies. I know everyone loves a t-shirt so I will review these companies so my readers know where to get the cool horror and pop culture tees.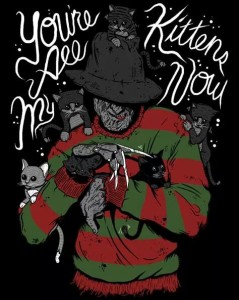 First up teeVillian. I first discovered this company on Facebook where they have a large following. Each day one tee design is offered  from an original artist for $11.00 plus $3.00 shipping. Once the 24 hour period up a new design is offered. You cannot order a previous day's shirt but teeVillian usually posts the artist's information and website. So you may still be able to get the design you missed for a few dollars more. I have purchased several shirts from this company in the last few months. They are true to size quality shirts. They also generally offer 3 to 4 different colors for each design. Recent designs include: Twisty the Clown, Slender Man and the Cheshire Cat. I highly recommend these shirts which are an awesome value and amazing designs. Sizes offered for both men and women are XS to XXX. Kids sizes are also offered.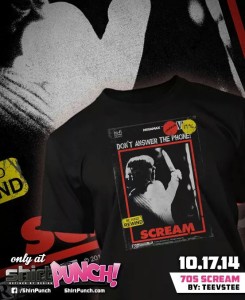 Next up is Shirt Punch. I also discovered this company on Facebook. Shirt Punch is similar to teeVillian in that their designs are offered for 24 hours. However, Shirt Punch offers 4 daily designs in both tees and hoodies. The tees are $10.00 each and the hoodies are $19.99. The hoodies especially are an excellent value as some sites charge up to $50.00. These shirts are true to size and are offered in fitted men / women or unisex sizes S to XL. Youth sizes are also available. Recent designs include Scream, Halloween 6, and Power Puff Girls. Occasionally Shirt Punch offers tees as low as 6.99. I love these tees and considering the following they have on their daily Facebook posts I'd say they have many happy customers.
My last company is Fright Rags. I have always wanted to order from this company but they are quite a bit pricier than the previous two. I finally broke down and ordered a hoodie a few weeks ago. I actually went in search of the ugly Jason Christmas sweater which is a sweatshirt. Unfortunately, although it was available for preorder, there were almost no sizes left. As I was about to cry I saw Freddy with kittens and my frown turned upside down! I purchased this design in a hoodie and received a 20% discount for pre ordering. Sadly, this design is now sold out. Never fear for they are currently offering Exorcist III designs as well as beginning November 19th, a limited number of Cannibal Thanksgiving. Don't wait these designs go quickly!