Podcast: Play in new window | Download
What do you do with a popular, if morbid family who lives in black and white but hasn't been on TV in a live action format for 11 years?  You try and reboot them with a made-for-TV movie, of course.  The Zombie 7 Halloween Grab Bag has dropped the 1977 made-for-TV movie, Halloween with the New Addams Family into our laps this week!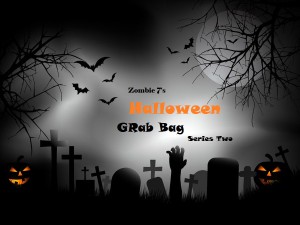 Join Ron, Little Miss Horror Nerd, Channy Dreadful, Gomez, Morticia, Uncle Fester and Poncho (yes, Poncho) as the Addams Family celebrates their Halloween festivities with a family only celebration that manages to see a fake Gomez and Morticia pairing, Pugsly the Witch Doctor, Pugsly and Wednesday Jr, Lurch vs. all teradactyls and even two muscle bound dudes in speedos before two muscle bound dudes in speedos was cool.
We will discuss Morticia the tease, the history of the Addams Family, why Lurch was so tall, Addams Family vs. The Munsters, the Addams Family in color and even the similarities between Jessica and Cousin It (there are more than you think)!
Check out Channy Dreadful on Dreadful Reviews!