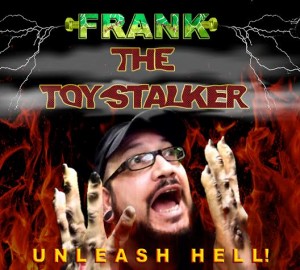 Marx Nutty Mads!
THESE ARE WAY TOO COOL. ANYONE OF ANY AGE CAN JUST TELL THAT THESE RULE! I love everything NUTTY MAD and of course anything Marx! What a GREAT toy company! Marx produced a KILLER series of Nutty Mad toys including statues, battery ops and friction cars. The Nutty Mad cars and tricycles were so SICK! A most colorful lot of AMAZING playthings, featuring grimacing riders with bloodshot eyes and gruesome rides! The rider is usually plastic or celluloid and the rest of the toy is tin.
Nutty Mads of all types were first produced by the Marx Company in 1963 and was likely inspired by Ed Big Daddy Roth, Basil Wolveton and Don Martin.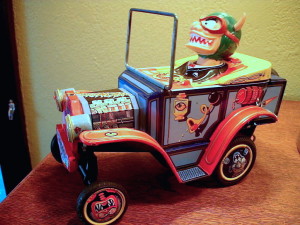 Their popularity of the Nutty Mad Statues led Marx to expand the product line with several similar series, including Nutty Mad tin toys and Weird-Ohs, Blame-Its and Cartoon Soldiers (commonly referred to as Nutty Generals).
If You See Them GRAB THEM! These are rarer than 80 degrees in the winter!