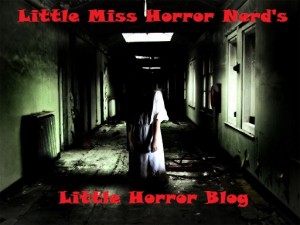 I'm back with another book this week! I've had the opportunity to read the new horror novel The Turning by Micky Neilson.
The Turning is a contemporary werewolf tale that begins in 1976. Our lead character, Brandon, is working in a small town bar. One night, a crazy old man comes running into the bar, busts into the office and starts yelling at one of the employees, Jon Beckett. The old man seems to know Jon and is angry with him.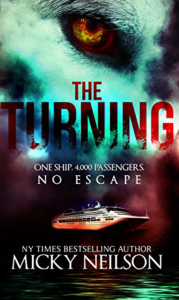 When Jon doesn't show up for work his girlfriend becomes worried. Brandon offers to check on him and what he finds is a bloodbath. Whomever killed Jon is still there and Brandon barely escapes with his life.
Unfortunately, he was bitten.
Brandon's story fast forwards to 2o12 as he is about to board a cruise ship. He's learned to live with his curse but all hell is about to break loose. I'll stop there. I hate spoilers.
I enjoyed The Turning. It is a fun,  modern take on a werewolf tale. The introduction alone has blood, guts, and major action! Then there was the setting –werewolves on cruise ships?!! Oh my! I also enjoyed Mr. Neilson's writing style. If you are lycanthrope obsessed and love to read check out The Turning. It is a fun, fast, frightful read available for $5.99 for Kindle on Amazon.
Get your copy of the e-book or paperback on Amazon now!